Cinnaminn's Corner is not meant to be viewed in frames, click here to be frame-free!
Cinnaminn's Corner looks best when viewed the way it was intended, using:
Netscape Navigator Gold 3.01+ or Microsoft's IE 4.0+ with 256 color
and a screen resolution of 800x600 or better yet, 1024x768.

CAUTION: This website may be graphically intense at times!!!!
Please be patient while it loads to your browser!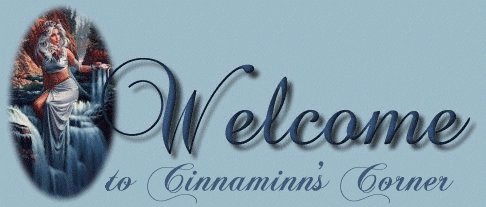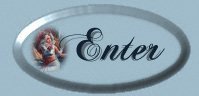 Please click on the Enter button above to continue your journey into Cinnaminn's Corner.



The background set on this page is through the courtesy of Destiny's Lady, using the wonderful artwork of Jonathon Earl Bowser. Graphics on this page are through the courtesy of: Destiny's Lady, vikimouse of The MousePad, and Kitty's PageWorks, with some graphics having been created by ME! Please visit their websites if you would like to have some wonderful graphics like the ones I have on my webpages. *smile*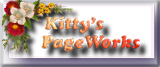 ---
Cinnaminn's Corner was created by Cinnaminn using FlexED with web page space from Tripod.




Above animated.gif (c) Kitty Roach

Remember you found Cinnaminn's Corner here at http://members.tripod.com/~Cinnaminn/index.html ! *smile*
Updated as of 29 August 1998